STORY
The album 'So Real' and the new album 'SPIRIT FLY' are the result of the extensive collaboration between musicians, songwriters and producers Annemiek Heep and Maarten Helsloot; FRUITS OF LABOUR. For years they have been playing, writing, recording, producing and creating unique music in sound and groove at the Geuzenoord Studio in Amsterdam.
FRUITS OF LABOUR presents you with a singular blend of neo-soul and dance, created with passion and authenticity. While incorporating the latest developments in music technology, the heart and soul of the tracks have never been overlooked.
Sincere lyrics and breathtaking vocals, combined with colourful and striking elements in chords and groove. "This is what music should be all about", FRUITS OF LABOUR agree. 'SPIRIT FLY' is the product of a journey of new personal development for Annemiek Heep and Maarten Helsloot, making it even more powerful than their earlier work. With this new album, FRUITS OF LABOUR's groove and emotion in both sound and voice will surely embrace your body and soul as soon as you start listening.
All vocals and lyrics by Annemiek Heep
All instruments by Maarten Helsloot and Annemiek Heep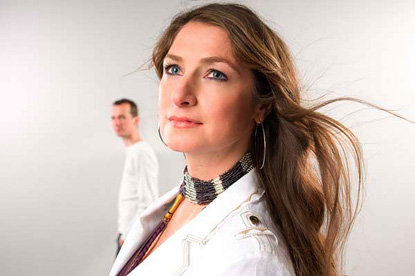 FIND THE NEW ALBUM SPIRIT FLY:
on Amazon: https://amzn.to/3JpIvmQ
on Spotify: https://spoti.fi/3CWsNNe